Dr. Mirela Manea-Krichten
Assistant Professor/One Year Appointment
Education
B.S. Chestnut Hill College; M.S. and PhD University of California, Irvine.
Research Interests/Experience
Dr. Krichten can be found in the classroom teaching Honors Chemistry I and II, and Analytical Chemistry as well as General Chemistry I and II for both majors and non-majors.  Her research interests have included studies in analytical radiochemistry using neutron activation analysis of archaeological and geological samples.  Her industrial experience has involved method development for water treatment applications.
Personal
Outside of the classroom, Dr. Krichten enjoys spending time with her family, traveling and gardening.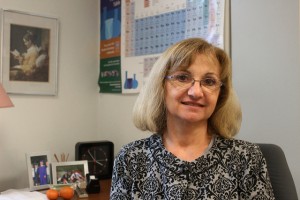 Contact Information
Science Complex Room C102
krichten@tcnj.edu

609-771-2957